Embracing equality and diversity – CIPD South-East Region
Diversity in the workplace is to be embraced. We invite you to come and have a brunch blaa, network and learn about how to embrace diversity. We need to embrace and support diversity in our workplaces in order to do our part Towards Responsible Business' Ireland's National Plan on CSR 2017-2020. We will have a presentation and two practical workshops so HR professionals/business owners/L&D practitioners will understand how to get started or enhance existing practise in the management of diversity.

Please note that we will have our AGM after this event if anyone would like to join us or to volunteer as part of the committee.


SPEAKERS: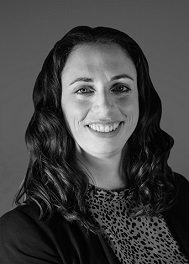 Vivienne Kavanagh has worked with Dublin Bus for 20 years starting as a clerical officer in a number of their bus depots before moving into the Human Resources Department and working in the areas of equality, recruitment and training. She is currently the Employee Development and Equality Executive with Dublin Bus and has responsibility for Learning and Development, Diversity and Inclusion, and Policy Development within the company. She holds an honours degree in Human Resource Management and a Masters in Strategic Management, her dissertation looked at why women are under-represented within Dublin Bus and the public transport sector.
Some of the diversity projects Vivienne has worked on include Open Days for Women as part of a bus driver recruitment campaign which resulted in a 32% increase of female bus drivers; the annual national "Stop Racism" campaign in partnership with the Immigration Council of Ireland, Dublin City Council, the National Transport Authority, and other transport providers, which aims to raise public awareness of racism and urge people to report racist incidents; and the "Proud Dads" video as part of Dublin Pride 2018 which has garnered 7.5 million views to date.
Dublin Bus Workplace Gender Transition Policy and Guidelines
Dublin Bus launched their Workplace Gender Transition Policy and Guidelines in September 2017 which provide comprehensive information for employees and managers in Dublin Bus on gender identity and gender transition. It includes recommendations on how to provide a welcoming and supportive environment for employee's transitioning, and flexible guidelines on the process for planning and undertaking a gender transition within the workplace. TENI have publically stated that the Dublin Bus Workplace Gender Transition Policy and Guidelines are one of the most progressive policies on transgender inclusion in the workplace. They have also said that as Dublin Bus is part of the fabric of our capital city it is encouraging that we both value our transgender employees and are working towards making Dublin a more trans friendly city, and that they are proud to have worked with Dublin Bus to create this policy.
Dublin Bus won the Diversity and Inclusion award at the CIPD Ireland HR Awards 2018 for our Workplace Gender Transition Policy and Guidelines where the judging panel were very impressed with the policy, commenting that the policy demonstrates that the public sector can be at the cutting edge of Diversity and Inclusion and dismantling the perception that public sector organisations are traditional, reactive and slow to change.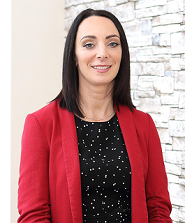 Caroline Tyler – Director of the Irish Centre for Diversity will be presenting guidelines on key considerations for employers and she will be doing a practical workshop on diversity for example do we use language in job advertisement which indirectly attracts males/females.
Caroline has worked in Diversity and Inclusion for over 14 years. After spending 4 years working for the National Centre for Diversity in the UK, Caroline moved back to Ireland and set up the Irish Centre for Diversity. With the support of Ibec and DCU Centre of excellence for Diversity and Inclusion they recently launched Ireland first all-encompassing Diversity and Inclusion mark for businesses "Investors in Diversity." They are working with a wide range of companies from AIB, Morgan Mckinley, Nestle to Irish Life.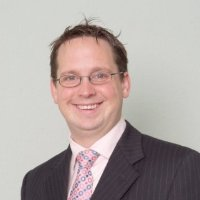 Sean Ormonde will present the legal framework around diversity and recent case law in this area. He will do a practical workshop by outlining recent cases for attendees to review and examine what were the challenges that employers faced.
Sean is principal of Sean Ormonde & Co Solicitors, a law firm based in Waterford City. Specialising in Employment Law the firm aims to help both employers and individual employees resolve employment issues.
The firm also provides individual employees with expertise and advice in relation to employment disputes such as unfair dismissal, equality & discrimination, redundancy, terms of employment, bullying and harassment, workplace injury as well as many other aspects of the employment relationship.
Parking availability: Yes
Cancellation Policy: Please cancel your ticket if you are unable to attend event. 

Please Note
Professional photography and video production may be taking place at the event and these images may be used on future promotional materials for CIPD. Please note that by attending the event, you are giving your consent for your image to be used on any CIPD promotional materials.
For your security and peace of mind, CIPD and its subsidiaries will not supply your details to any organisation for marketing purposes. By submitting this request you confirm that you agree to the use of your information as set out in CIPD's privacy policy. We reserve the right to include your name in a list of delegates at the event.
Non-members may click here to sign up to receive our e-newsletters which will keep you up-to-date with HR news in Ireland as well as CIPD Ireland events and survey research.

Get tickets for this event on: EventBrite.