Women's Fire Service Network Conference
Health and Wellbeing for Women in the Fire Service 
(This event is only for women in the Irish Fire Service currently serving in the retained and full-time Brigades, and regional control centre staff.)
Speakers:
Sinead Sharkey-Steenson – Training Your Inner  Imposter
Sinéad is the founder and Managing Director of Generation Women; an organisation focused on developing female talent to get to the top of organisations. With close to 20 years' experience in leadership development and coaching, Sinéad left a successful corporate career in global organisations where her passion was transforming culture. Since launching Generation Women she has worked with over 3,000 women to support them to achieve their career ambitions and to build more diverse and inclusive workplaces. She thrives on seeing women build confidence and succeed. Sinéad holds a BA Hons Psychology, MSc Computing and Information Systems, MSc Human Resource Management, is an NLP Master Practitioner and an ICF Accredited Coach with over 5,000 hours coaching experience. Sinéad is a motivational speaker, trainer, and facilitator.
Dr. Niall Moyna – Exercise is Medicine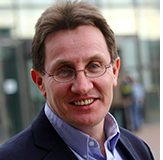 Niall is a Professor in the School of Health and Human Performance and a member of the Centre for Preventive Medicine in DCU. He received his masters degree from Purdue University, Indiana, USA and Ph.D. from the University of Pittsburgh, Pennsylvania, USA. He completed a three year National Institute of Health Post Doctoral Research Fellowship in immunology at the University of Pittsburgh Medical Center. He was Director of the Clinical Exercise Research Laboratory in the Division of Cardiology at the University of Pittsburgh Medical Centre and later moved to Connecticut to take a position as a Senior Research Scientist in Nuclear and Preventive Cardiology at Hartford Hospital.
He has published over 90 research papers in international peer reviewed journals and presented his work at international conferences. Niall has held the positions of Head of the School of Health and Human Performance and Associate Director of the Vascular Health Research Centre at Dublin City University. He is currently a Principle Investigator on the Science Foundation Ireland funded CLARITY research centre. He is a Fellow of the American College of Sports Medicine and has a keen interest in Gaelic football and athletics.
Fiona Brennan – The Positive Habit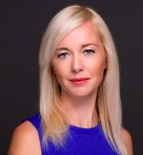 Fiona Brennan is a Clinical Hypnotherapist, mindfulness, and NLP practitioner, with a busy clinic in Blackrock, Co. Dublin.  She has trained with the eminent neuro-psychologist, Rick Hanson in positive neuroplasticity.
She is the mental health expert on Today FM, a TEDx speaker, blogger, and ambassador for positivity in the media.  Building on her success, in 2016 Fiona launched her online, five-star rated, hypnotherapy program which now helps people all over the world.  Her first book is the Irish Times best seller, 'The Positive Habit', published by Ireland's leading non-fiction publishers, Gill Books.  It is endorsed by Jack Canfield of 'Chicken Soup For The Soul' fame.
Fiona has had her own personal journey with anxiety, succesfully transforming the chronic anxiety she suffered in her younger years into a state of flourishing.  She really enjoys maintaining her positive mental health and lives and breathes the principles she teaches.  She truly is a living example of how we can rewire our brains to keep calm, positive, and in control.
Get tickets for this event on: EventBrite.